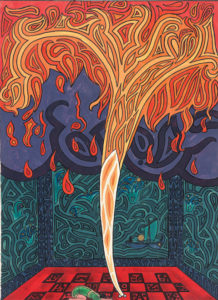 27 September – 1 October, 2018
Sichów House and Library, Poland
We are living in precarious times.  The climate is changing, old traditions along with their corresponding images and symbols are dying. We witness a collective surge of hatred, greed and corruption. The pace of life often leaves us unable to cope. What are we to learn from this collapse?  What are we meant to preserve?  Describing the spirit of our times, T. S. Eliot captured it well in his iconic poem, "The Waste Land":  'A heap of broken images, where the sun beats, and the dead tree gives no shelter, the cricket no relief, and the dry stone no sound of water.'
Standing at a 21st Century crossroads, now more than ever we need to reconsider the words of Carl Jung.  The Red Book is a diary of his mystical journey, in which he described the Opening of the Egg giving birth to the God within, the God who has the potential to be born displaying no trace of illness.
Dreams and Active Imagination are transportable tools; you can take them home with you.  They tell us, in their own language what we need to know.
Join us at the Sichów House and Library for an experiential seminar on dream interpretation and the use of Active Imagination to explore your deeper Self.  Steve Aizenstat will teach Dream Tending — his unique approach to dream interpretation. You will learn how to approach your dreams and use your imagination.
We are located 50 miles from Kraków in an 18th Century family manor house.  We are an educational centre committed to the study of art, philosophy, depth psychology and spirituality.
The conference includes guided tours to unique Polish cultural sights, evening musical performances and poetry readings.
What people are saying about Sichow:
"A fantastic experience in a lovely place with wonderful hosts." 
"This was the most wonderful place to stay.  The food was exquisite and served with such care.  Thank you so much." 
"Tranquility and lovely atmosphere make a setting of peace and love and joy.  Warm hospitality, wonderful food, I hope to visit again soon."
Stephen Aizenstat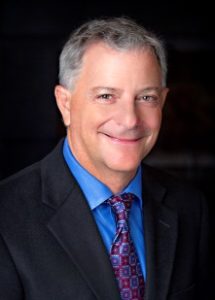 Stephen Aizenstat, Ph.D., is the Chancellor and Founding President of Pacifica Graduate Institute. He is a professor of depth psychology with a Ph.D. in clinical psychology, licensed marriage and family therapist, and a credentialed public schools teacher and counselor.  Dr. Aizenstat has provided organizational consulting to companies and agencies and teaches extensively worldwide. Dr. Aizenstat has explored the potential of dreams through depth psychology and his own research for more than 35 years. His Dream Tending methodologies extend traditional dream work to the vision of an animated world where the living images in dream are experienced as embodied and originating in the psyche of Nature as well as that of persons. His work opens creativity and the generative process. His book, Dream Tending, describes multiple new applications of dreamwork in relation to health and healing, nightmares, the World's Dream, relationships, and the creative process. His other recent publications include: Imagination & Medicine: The Future of Healing in an Age of Neuroscience (co-editor with Robert Bosnak); "Dream Tending and Tending the World," in Ecotherapy: Healing with Nature in Mind; "Soul-Centered Education: An Interview with Stephen Aizenstat" (with Nancy Treadway Galindo) in Reimagining Education; Essays on Reviving the Soul of Learning; The Soul Does Not Specialize: Revaluing the Humanities and the Polyvalent Imagination, with Dennis Patrick Slattery and Jennifer Leigh Selig: "Depth Entrepreneurship: Creating an Organization out of Dream Space", in The Transforming Leader: New Approaches to Leadership for the Twenty-First Century; and "Fragility of the World's Dream", in Eranos Yearbook 2009-2010-2011 Love on a Fragile Thread.
Kate Burns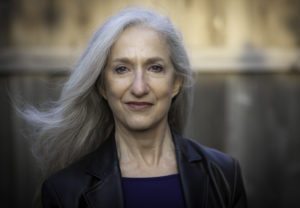 Kate Burns is a Jungian analyst with a private practice in Houston, Texas. With an undergraduate degree in mathematics, she worked as a geophysicist until a downturn in the oil industry sent her back to school for an MBA from Rice University. A desire to explore spiritual issues led her to pursue a master's degree in counseling, followed by studies at the International School of Analytical Psychology, Zürich. She has taught classes at the Jung Center in Houston since 2005 and has devoted herself to the practice of yoga since 2000. She serves on the board of directors for Jungians in Training Zürich, an organization raising awareness about C. G. Jung, his life and work. She is the author of Paths to Transformation: From Initiation to Liberation.
REGISTRATION DETAILS
Please register online    OR
Email us at: info@sichow.pl for a registration form.
Phone Contact: (48) 882-490-636
Space is limited. Please register early.
Registration Fee (in US Dollars):
$900 (Double occupancy)    $1,100 (Single occupancy)
Please email info@sichow.pl for student rates
Registration fees covers tuition, all events, room and board, transportation to and from Krakow airport, and all cultural events.